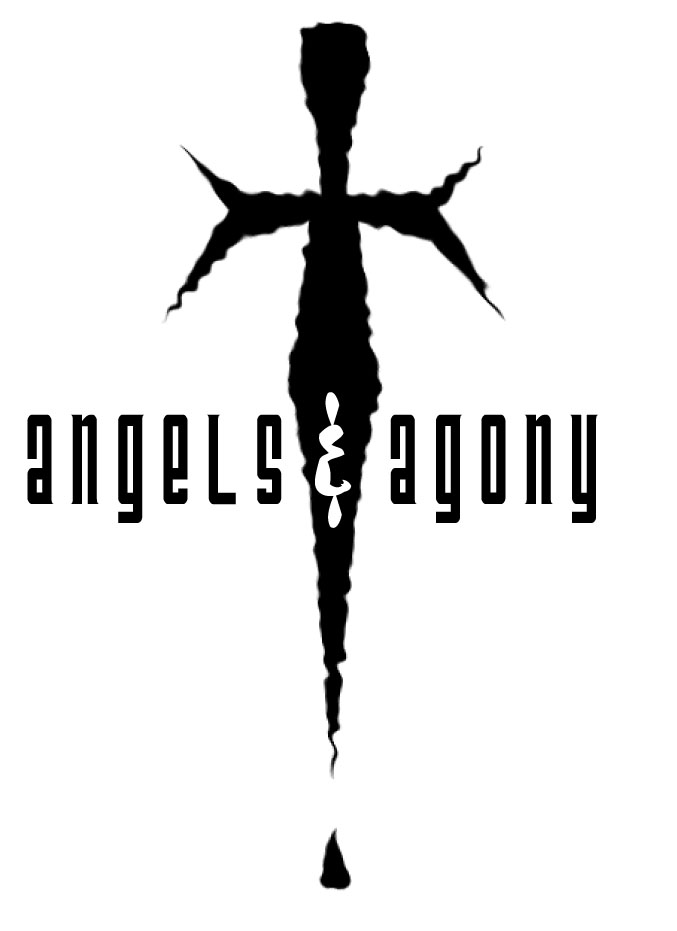 "We are one, we go on!"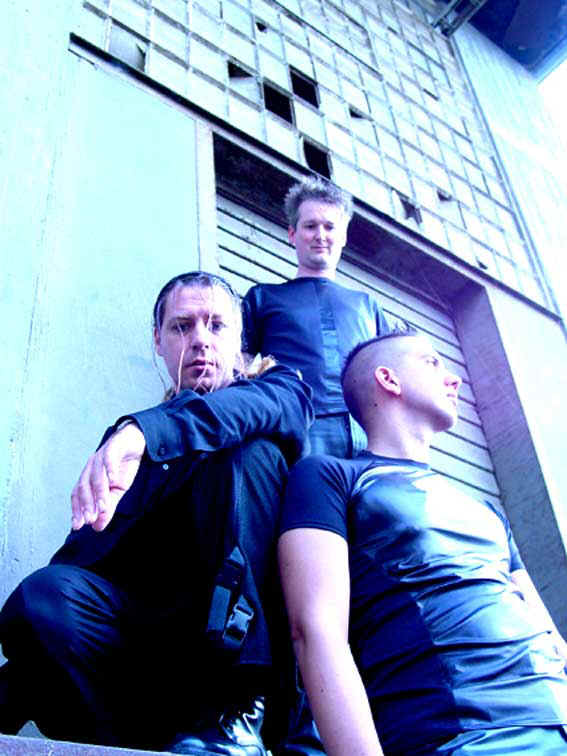 Reinier Kahle formed the project Angels & Agony at the fall of 1995, in the Netherlands. Sometime after Erik Wierenga join him with the guitar and next Marco Van Belle, Who's also the manager of the band, completed the trio playing live keyboards. After the release of 3 tapes, Angels & Agony released in 1999 the Mcd "Unity" and that was the first step for them to be one of the best future-pop bands from the Netherlands. Ronan Harris from VNV Nation produced the "Eternity" debut album an d the single "Darkness" in 2000. In 2002 they have released the "Forever" Ep.
Based in a dualistic vision of the world they spread a positive message with music and lyrics, that we are one with everything.
nsi: Let's start with some of your history. When did the project Angels & Agony begin and who are the members?
Reinier: Angels & Agony was born in late 1995. First with another member, later Erik (guitar) was added. When the previous singer left, Marco (management & live backing singer and keyboards) joined us on stage and we were three again.
nsi: I'm a bit curious about the name Angels & Agony, what's its' meaning to you?
Reinier: Angels & Agony stands for the darkness & the light, the positive & the negative, the up & down, the Ying & Yang. We cannot experience happiness, without knowing sadness. It's all in the game.
nsi: You've started out by recording 3 tapes before editing your first CD. Was the music originally recorded on those tapes used for the debut album?
Reinier: No, although we did re-work one or two songs into something new. Those recordings are quite old by now, and we've written so much better (?) material since then. It's quite funny when I listen to those songs. They have a certain charm.... :-)
nsi: Your discography contains 2 EPs and an album, already. Tell us a bit about them.
Reinier: We released an EP, called 'Unity' in 1999. it was produced by us and Axel Ermes (Girls Under Glass, Trauma) a good friend of ours. It was done on our own 'Aragon' label. This EP contained 'One' and a early version of 'Don't Be Afraid'. The 'Darkness' maxi contained also another version of 'Don't be Afraid', just for fun. Later in 2001 the album was released and in 2002 the 'Forever' EP was released. On this EP we released also some new songs as 'Stormhead' and 'Lost'. The last song is actually a pretty old one, completely re-written.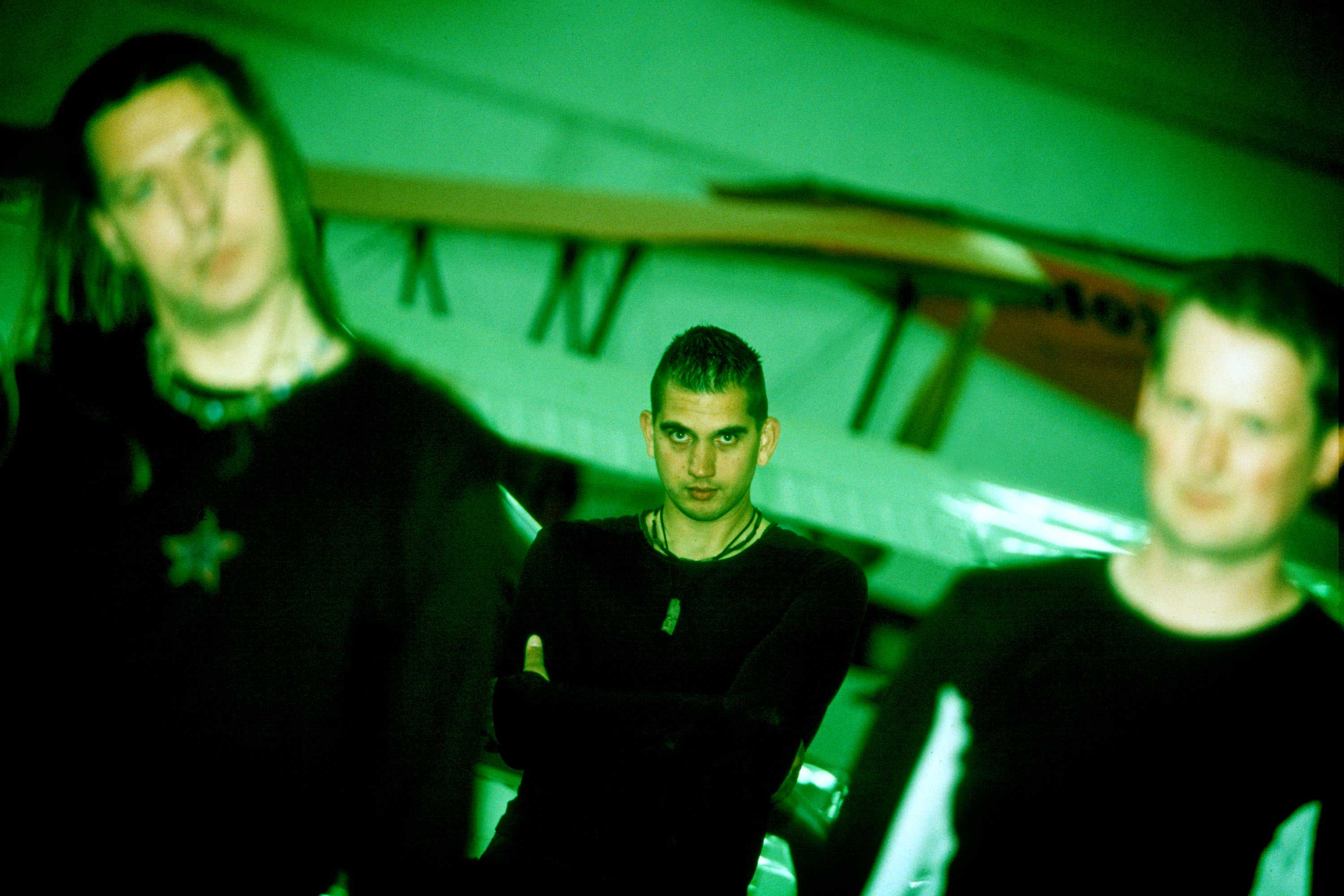 nsi: "Eternity" was produced by Ronan Harris from VNV Nation. Did this fact influenced, in any way, the final result?
Reinier: Of course. He listened to our songs and enhanced and brought forth our qualities. He did some arranging and additional (drum)programming. I must say that most songs on the album are not that far from our original demo songs, though. The 'feel' of the songs were enhanced.
nsi: Is the VNV Nation's music an influence to you? What other bands influence you too?
Reinier: VNV Nation is an influence, no doubt about that. But we're no VNV Nation clone. My personal influences go from Gary Numan to Jean-Michel Jarre, Vangelis to Apoptygma Berzerk, Trance to classical music and so on. I just don't like reggae... :-)
nsi: Tell us a bit about your creative work, who writes the music, who writes the lyrics...
Reinier: Well...It seems that I have a lot of time left! So, mainly I come up with a song, a temporary arrangement or idea. Then I write a lyric, inspired by the music I've made. I record some demo vocals to the track and send it all to Erik, who does some additional arranging and adds, if required, some guitar. Not in a'traditional' way, because he samples his guitar, so to speak. It's all 'cut & paste' guitar, so it has the feel of a synthesizer. When the song is 'finished' Marco listen to it (he's a DJ) and tells us his idea about it. So, all three of us are involved in a way we feel comfortable with.
nsi: About the lyrics... is there any special theme in theme? Tell us a little about the message you're trying to send out to the public.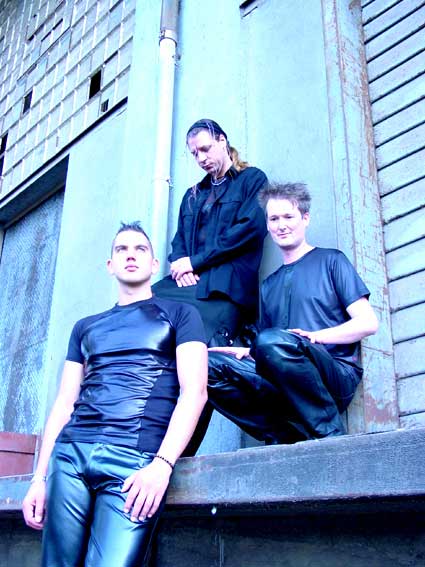 Reinier: We live in a dualistic world, everything we encounter is based on a 'is' and 'is not' basis. If it is cold, then is is not hot. If I am not you, then I must be someone else. In my lyrics, I try to state that nothing we see, do or experience, is apart from something else. For example: temperature. 'Hot' is just very little 'cold', and vice versa. They're both two different experiences of the same thing. They are not two different 'stand-alone' things. I want people to observe what they think is 'reality'. A tree can be big and huge. Grass is soft, thin and relatively small (compared to the tree...see? I'm comparing, seeing the relativity). In a storm, the big tree is likely to be uprooted, whereas the grass can withstand the biggest hurricane... See the unity and beauty in everything that's around you.. You are one with everything and everyone there is. And what you think is there, is not neccisarily what you think it is. 'We are one'.
nsi: Are you working on any new material? When will we hear the successor of "Eternity"?
Reinier: We're working on new songs already. The next album will be released in 2003, I don't know exactly when, depends on the release schedule of our label.
nsi: Are all the remixes on your first works of your own creator?
Reinier: No, the remixes we had of 'One' are from Axel Ermes, Der Harms made a remix of 'Heart & Soul' and 'Forever', Ronan Harris made one of 'Darkness' and Assemblage 23 made a 'Forever' remix.
nsi: You've already performed several times live, in some festivals and also with some well known names in the electro scene, surely you've had the chance to perform to great audiences. How has your feedback been?
Reinier: Generally we got good feedback. After the shows people came up to us and thanked us and talked about what they thought of us. We get a lot of emails too. We also listen to criticism, if any, to learn and to improve.
nsi: Here in Portugal, where the electro scene isn't yet developed, we believe that the opposite occurs in countries like the Netherlands or Germany, where there's a lot going on around it. In your opinion, how's the electro scene in the Netherlands?
Reinier: I think it's improving every year. About 2 or 3 years ago it was hard to go to a 'gothic' or 'electro'dance night, now there are several each weekend. Over the years, Marco (as DJ and booking agency) did book some great bands in The Netherlands. I think he contributed a lot to 'the scene' in Holland.
nsi: Along with the release of your debut album, you didn't plan a promotional tour. Can we expect it for your next work? An European tour?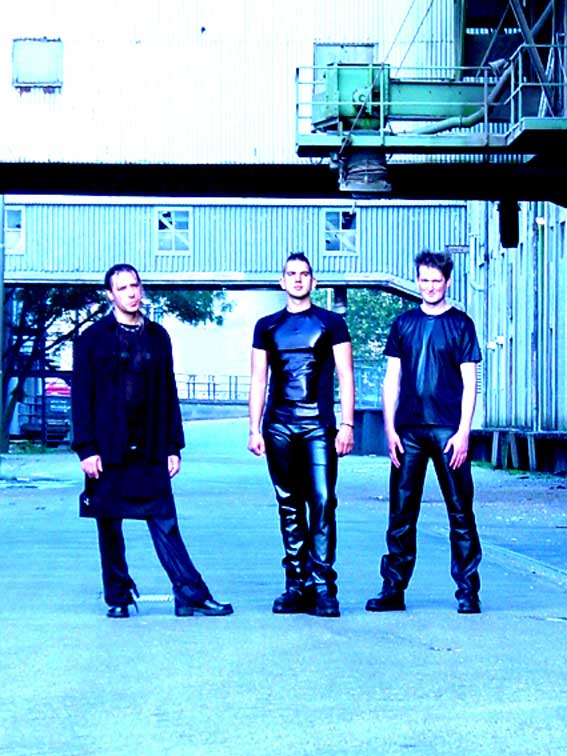 Reinier: I think so! Maybe we come to Portugal too?? We do quite some on and off shows: a festival now and then, one show in Mexico-City, one in Chicago, later we do 2 in Germany and 2 in Italy. It keeps us busy! :-)
nsi: What are your plans for the future?
Reinier: Write new songs, release our next album, playing live, meet some people and live life to the fullest!
nsi: Before saying goodbye, I'd like to thank you and invite you to leave a message to your fans.
Reinier: Another message?.... :-) Say 'Namaste' to everyone you meet. It means: 'I greet the divine spark in you'. Even if the other did something 'bad' to you, see the thruth behind everyone and everything.
Obrigado for your attention and this interview! 'We are one, we go on!'
Leonel Silva
(December 2002)